Mais Magalhães Mais Mundo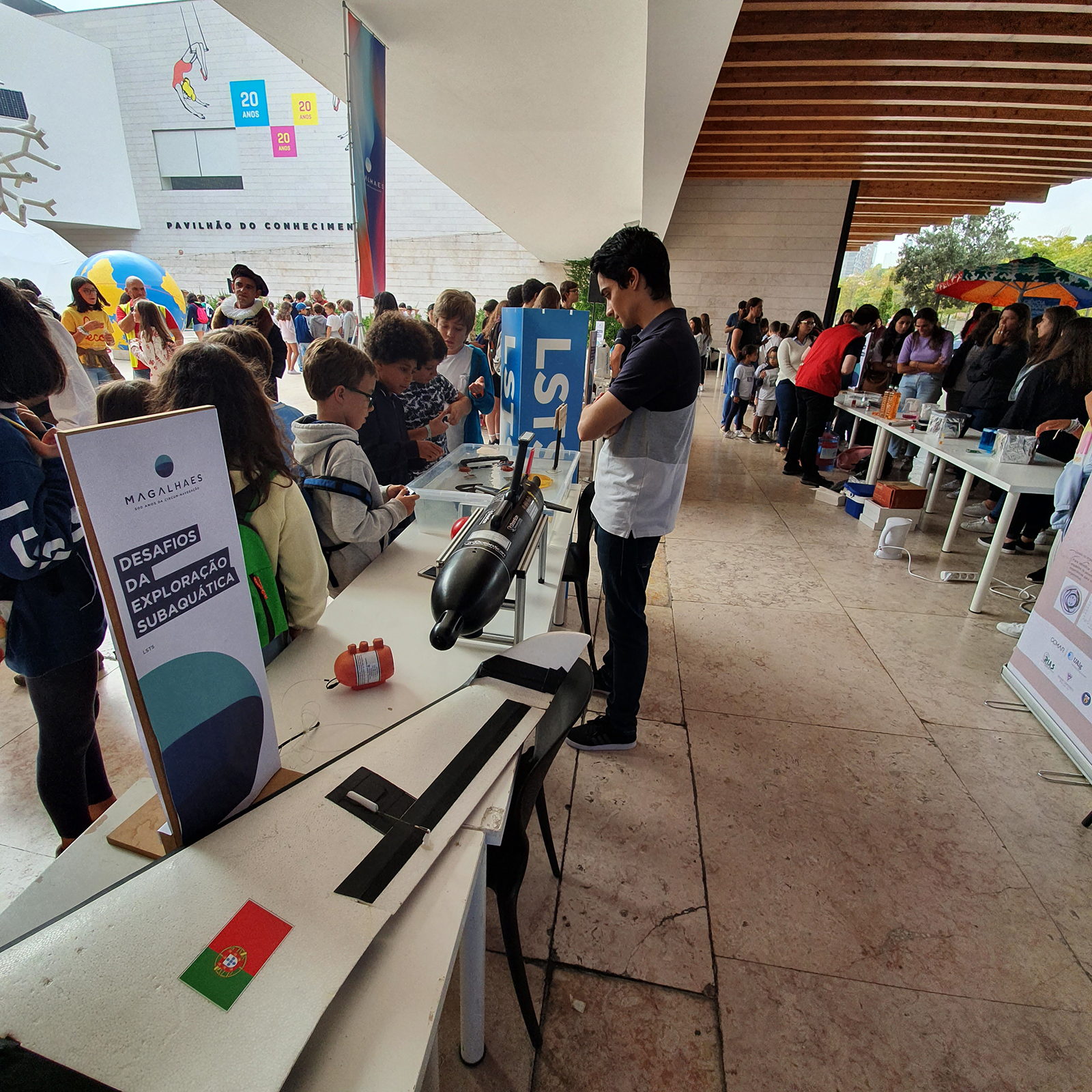 2019-09-23
On the 20th of September, just outside of the "Pavilhão do Conhecimento", the "Ciência Viva" centers organized an educational event to celebrate the 500th anniversary of Fernão Magalhães's voyage around the world.
The event counted with the presence of several schools with students from the ages of 6 to 18. The event's layout allowed them to explore and learn more about the diverse ocean world and it's current problems such as the increasing problem of the ocean's pollution and it's difficult exploration.
The LSTS was present at the celebration with one LAUV and one UAV. Our goal was to transmit to the students the  difficulties in the demanding world of sub-aquatic study and exploration. The older students learned about the technology developed in the LSTS which allows us to face this challenges with autonomous vehicles. On the other hand the younger students were enticed by the opportunity to maneuver a remote controlled sub-aquatic vehicle around a pool with obstacles representing real world situations.
In the end, the event was a huge success. The schools attendance was higher than expected and a lot of families were present. The students were enthusiastic and participative, learning more about this fascinating and unknown oceanic world.