Canadian delegation visits LSTS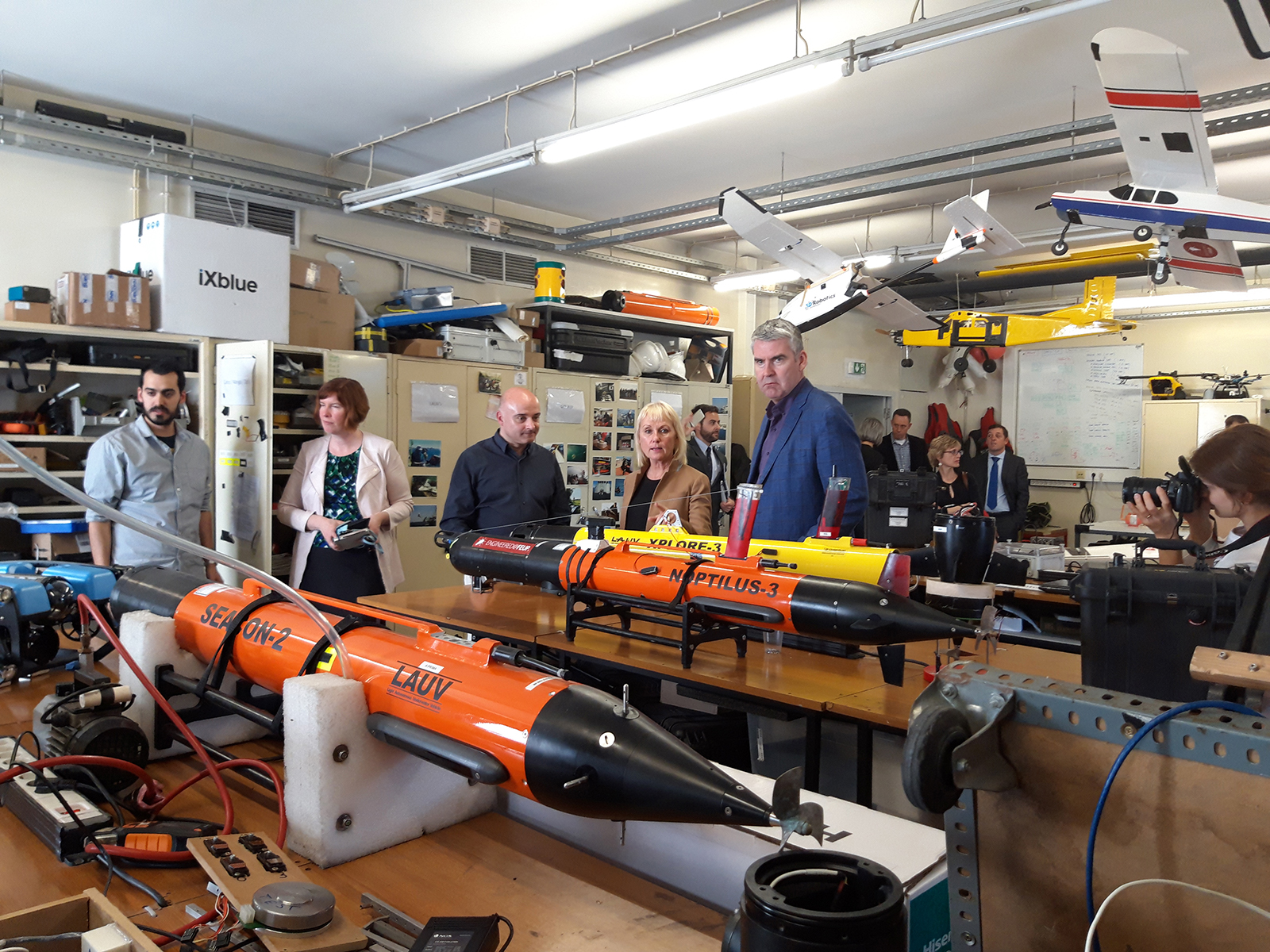 2019-05-08
Last Friday, the LSTS received the visit of the Governor of Nova Scotia, Stephen McNeil, accompanied by his delegation and the Canadian Ambassador to Portugal, Lisa Rice Madan.
The event took place during the Governor's visit to Portugal and allowed the Canadian delegation to contact with LSTS developments in the areas of ​​the sea and underwater robotics.
Delegação Canadiana visita o LSTS
O LSTS recebeu, na passada sexta-feira, a visita do Governador da Nova Escócia, Stephen McNeil, acompanhado da sua delegação e da Embaixadora do Canadá em Portugal, Lisa Rice Madan.
O evento decorreu por ocasião da deslocação do Governador a Portugal e permitiu, à delegação canadiana, tomar contacto com os desenvolvimentos do LSTS na área do mar e da robótica submarina.